Vanilla Blouses / Cotton-Hemp Blend Lace Stand Collar Sleeveless Blouses Natural Color
980.00
฿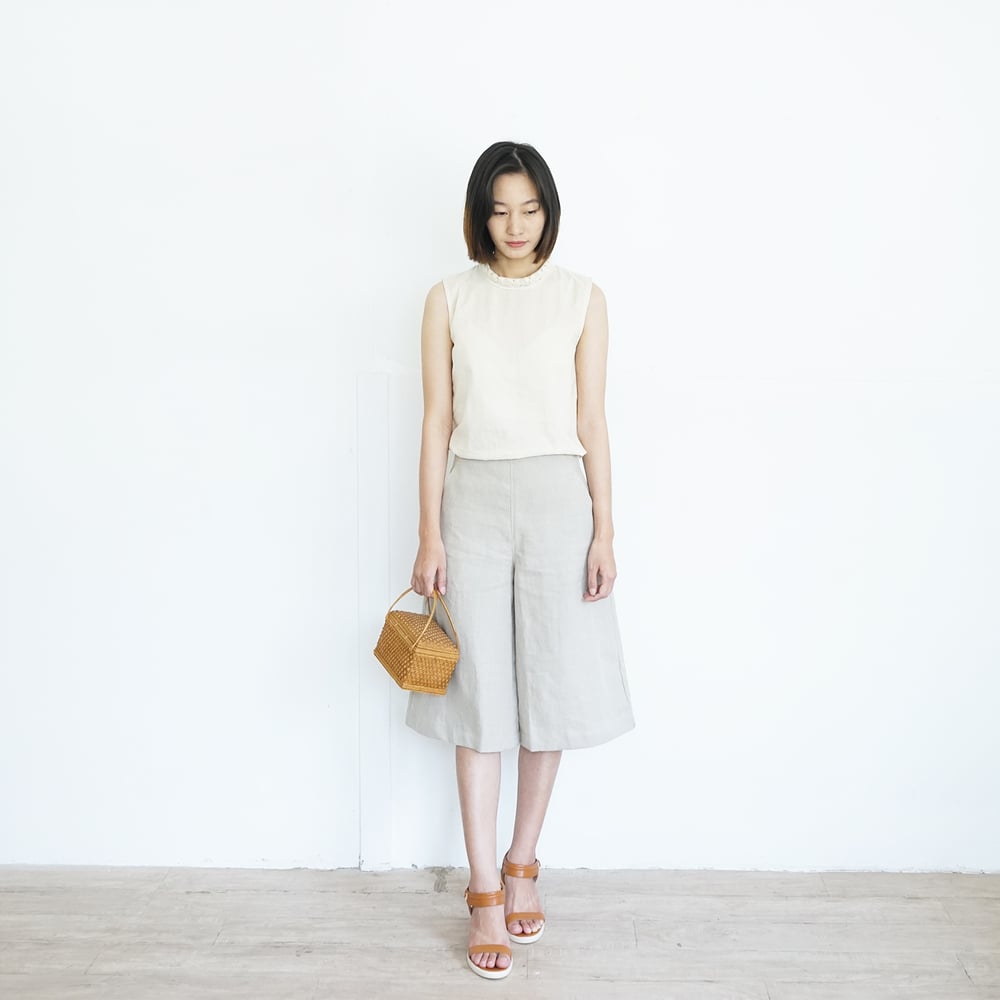 Vanilla Blouses / Breathable and Non-Toxic Cotton-Hemp Blend Lace Stand Collar Sleeveless Blouses Natural Color
Code : BL060-CH
Color : Natural
♡ ♡ Please check your size by our measurement chart carefully. ♡ ♡
Sleeveless cotton-hemp blend blouse with lace stand collar in casual style and simplicity. Made from cotton-hemp blend fabric that is breathable with the flexibility and durability. Suitable for wearing on all occasions, especially on the holiday.
Costume instead of sewing cotton-hemp blend fabric in natural colors by the housewife of Chiang Mai with expertise in tailoring, weaving and natural dyeing color in particular. Fiber dyeing with plants native to the north of the country.
Pink is made from shellac.
We choose a good quality cotton and hemp-dyed yarn with a neat and clean. For the casual user And featured beautiful colors. And attention to the environment and people by avoiding toxic ingredients or steps that need. Our products are safe and environmentally friendly.
PS. The color of the image you see may be distorted by the fact that, depending on the visibility of the device you use.
Availability
SS ( Please check our size chart carefully )

S ( Please check our size chart carefully )

M ( Please check our size chart carefully )

L ( Please check our size chart carefully )

XL ( Please check our size chart carefully )
Share